index > DIGITAL PRINTING > Textile > Blackout >
Eco Solvent Double Print Blockout Fabric
Eco Solvent Double Print Blockout Fabric is coated polyester fabric in white-black-white structure, specially designed for Roll up and hanging graphics. The high opaque black layer in-between totally block-out lights. Both side are high white matt, almost identical, and compatibale with eco solvent, solvent, UV and Latex inks. Features of this fabric are anti curl, Double sided printable, tear resistant andn no fraying for cold cut.
Feature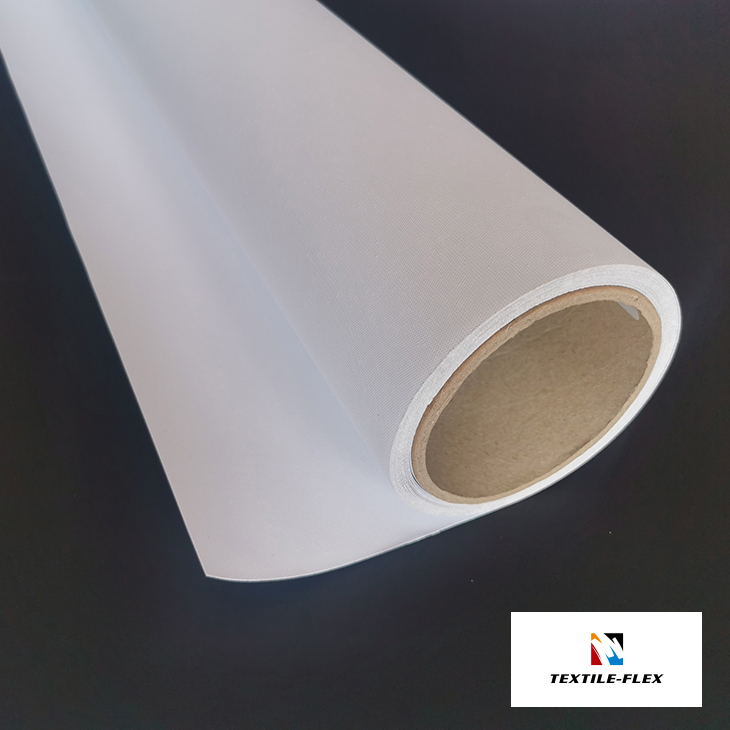 -100% polyester&PVC free
-Anti curl
-Very matt, no reflections on printed surface
-Same smooth in two sides
-Double sided printable
-Blockout
-No fraying for cold cut.

Application
-Blockout, Roll up display system, wall covering, curtains, banners, home decoration

Specification
-Name: Double Print Blockout Fabric
-Code: BZF402
-Fire retardant: B1 FR, NFPA 701
-Weight: 380gr/sq.m 11.1oz/sq.m
-Roll length: 50M 55yd
-Width: 1.60/2.20/2.50/2.80/3.20M 63"/87"/98"/110"/126"