index > DIGITAL PRINTING > Textile > Backlit >
5 Meter 197 inch Width UV Print Backlit
​
5 Meter 197 Inch Width UV Print Backlit Fabric is super big width Lightbox fabric, specially designed for mega-size backlit graphics. Coated with light diffusion coating in high white point, and eliminating pinholes, this fabric creating vibrant, eye-catching, magnificent quality for print images in backlit lightbox graphics. It has a lightweight construction, making it easy to ship and suitable for a wide range of applications, including backlit, LED-framing systems, indoor banner displays, Short term outdoor Backlits and Frontlits. Features of this fabric is soft, wrinkle resistant, good flatness, no sagging, light diffusion coating, no ink break and no fraying for cold cut.

Feature
-Super wide 5M 197" width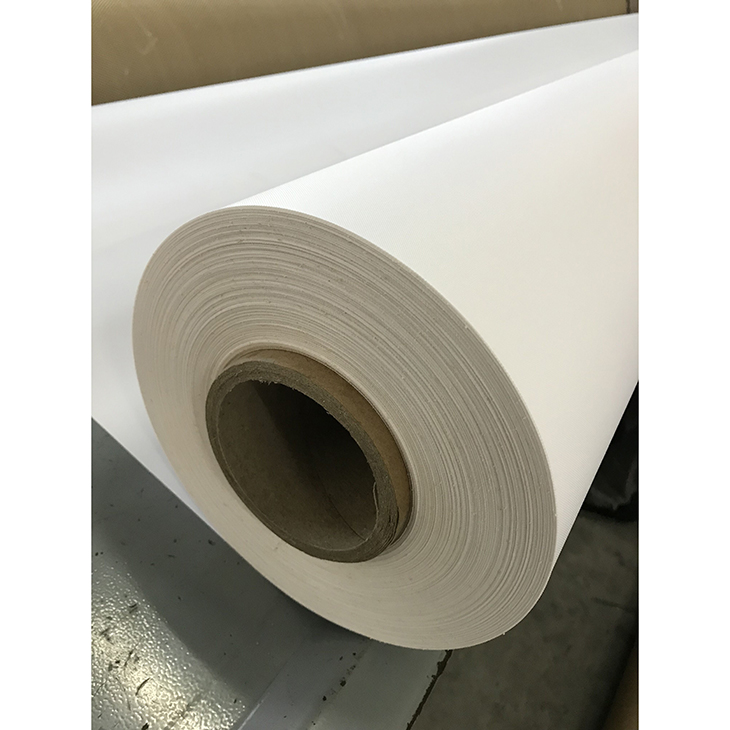 -100% polyester&PVC free
-Soft
-Wrinkle resistant
-Light diffusion coating
-No ink break
-Lotus effect
-No fraying for cold cut
-Good flatness
-No sagging

Application
Light boxes, Display frame systems, Pop-up display systems, Tents, short-term outdoor light boxes and displays

Printability
-UV, Latex, Eco solvent

Specification
-Name: 5 meter 197 inch width UV Print Backlit Fabric
-Code: BZF181
-Weight: 180gr/sq.m 5.29oz/sq.yd
-Roll length: 50/70M 55/77yd
-Width: 1.60/3.20/5.00M 63"/126"/197"